Career
Service Design | CX | Product Management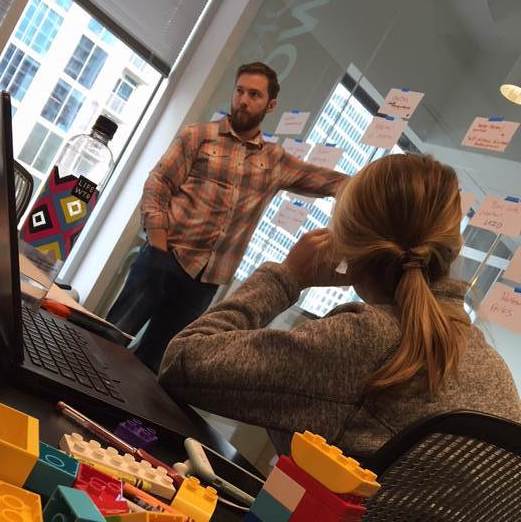 I exist at the intersection of Cognitive Psychology, technology, and human-centered design. My work centers around three categories:
End-to-end experience strategy
(empathy-fueled, omnichannel experiences)
Process design and improvement
(backstage actions)
Practice building
(training teams, building service offerings, etc.)
Story
For as long as I can remember, I have been fascinated with human behavior. "Why did they do that, what motivated that decision?" I was relentless in my pursuit of the mechanisms behind decision-making. However, psychology has two primary paths: academic research and psychiatry. Neither of those options resonated with me, so I focused on applying what I had learned about human behavior to how we build experiences.
I chose Mercer University because their business school will essentially let you build a custom degree after satisfying a business core. I figured marketing was the "psychology of the consumer" and then I spent every credit I could in the school of psychology with a little computer science and technical design sprinkled into the mix. For all intents and purposes, I created my own user-centered design degree several years before I would ever encounter the term "User Experience".
I have been incredibly fortunate to have opportunities that have allowed me to advance my career with intentionality and with each job I have continued to refine my focus. My happiness is tied to the feeling that I am adding value to something bigger than myself. As a result, I've found enormous satisfaction in solving problems related to organizational efficiency, process improvement, employee tools/services, and business transformation.
Next
I am actively looking for my next opportunity in the transformation (Agile/CX/digital) or service design spaces. I want to find a company or firm who shares my values:
Leads with empathy
Prioritizes outcomes

Empowers their people

Encourages experimentation
Views failure as tuition